⏳ Are you in a hurry? Then here's your short OurPact Reviews snapshot
Name: OurPact
Description: OurPact Parental Control is a powerful app that puts you in control of your child's screen time. It offers real-time device management, app blocking, web filtering, and location tracking. Balance their digital world, teach healthy device habits, and keep them safe with this essential tool.
Offer price: 6.99
Currency: $
Personal Summary Conclusion
After testing OurPact Parental Control for more than 12 days, There is nothing wrong in this app. It delivers on its promise to help parents manage and monitor their child's device usage effectively. The user-friendly interface and customizable settings make it easy to set screen time limits, block specific apps or websites, and even track location. Additionally, the app runs smoothly without any glitches, ensuring a seamless experience for both parents and children. Overall, OurPact Parental Control is a reliable and efficient tool for maintaining a healthy balance between technology and family time.
🎛️ Complete Control: Yup, you get full control over when and how your kids use their devices. Set schedules or block apps outright.
📱 iOS-Focused: OurPact is optimized for the Apple ecosystem, making it a top pick for iPhone families.
⏰ Screen Time Management: Get down-to-the-minute control over how long your kids spend on apps and websites.
🚫 App Blocking: Temporarily block social media, games, and other distracting apps during homework time, family time, or bedtime.
🕵️ Location Tracking: Know where your kids are without the nagging. Real-time geofencing and location tracking are here.
🌙 Bedtime: Set the digital sun with specific bedtime schedules that lock devices when it's time to hit the hay.
👪 Family Locator: Not just about digital safety, but real-world safety too. The built-in family locator keeps tabs on everyone's whereabouts.
🔐 Privacy Committed: OurPact values your privacy. Data is encrypted and never sold.
👥 Multiple Device Support: One account to rule all devices. Efficiency at its finest.
📞 Customer Support: Need help? They have an FAQ and email support to guide you through.
💵 Tiered Pricing: Choose from Free, Plus, and Premium plans to suit your family's needs.
🆓 Free Basic Version: Get a taste of basic functionalities before you commit.
🆓 Free Trial: Test the waters with their 14 days free trial. No strings attached.
🎉 Promotional Deals: Keep an eye out for their hot seasonal promos here.
Features & Functionality

Ease of Use

Performance & Reliability

Compatibility

Privacy & Security

Customization Options

Customer Support

Value for Money
Pros
OurPact helps parents manage screen time and content, ensuring a healthier digital balance for kids.
 It allows parents to control app usage, promoting productive apps while limiting distractions.
 Offers real-time location tracking for child safety.
 Filters inappropriate web content
Cons
Premium features may require a subscription, making it less accessible for some families.
 Extensive control over a child's digital life may raise privacy concerns, needing careful communication and trust-building
Introduction to my OurPact Reviews
The online web can be a perilous place in many instances, especially for teens surfing the web, therefore, parental control apps are paramount. Oupact parental control app has become a specialist in delivering state-of-the-art specifications with its architecture built to block text messages and website filtering. It also serves as a locator to keep an eye on your kid's whereabouts and can control how much time your child spends online with complete control over content utilized by them.
---
Overview of the OurPact Parental Control App
OurPact is a brand mark of Eturi Corp. Eturi Corp is an American organization that specializes in software solutions for device management. Eturi Corp was founded in 2013 and it launched OurPact in 2015. The aim was to provide parents with a trusted tool to control their child's online activities and keep a scoop of their approximated screen time.
---
Features and Functionalities
The features of the OurPact app serve the following purposes in the parental control landscape.
Text Blocking Feature of OurPact
Text blocking means restricting your child from using Instant messages and SMS on any app. Whether it's Whatsapp or Viber, you can always schedule, block, unblock, or limit the messages your child sends or receives. You can set a desirable time at which your child would not be able to text, such as, during exams, family time, or school time via Automated Schedules or At-a-touch setting.
Web Blocking Feature of OurPact
If going through inappropriate content while surfing the web is your concern you can use the OurPact app to block websites such as adult domains or dark websites that pose serious threats to your child's wellbeing. Most of the blocking however is limited to adult content and it tells your child if a website is restricted due to inappropriate content. You can not extend this feature to other websites that you want to block.
Limit Screen Time Feature of OurPact
In my OurPact review, I found that if you do not want to be a dominating parent and want a little bit of a safe internet environment for your kid screen time scheduling can help. You can control the screen time and switch to a healthy constant schedule. Here, OurPact helps to limit screen time while your teens are doing homework, having their meals, or in school. You can add unlimited schedules with paid versions and switch them on and off as required.
View and Screenshots Feature of OurPact
Throughout my OurPact review, I discovered that OurPact is at your disposal to provide a visual doorway of previews of the online activities. You can use these features in various ways such as by ongoing automated screenshots that provide consistent monitoring as you set prior periodic intervals to get the info. The On-Demand View allows extempore previews when required. Lastly, the View gallery takes screenshots and saves them into a gallery for later monitoring; this data is available for up to two weeks.
Family Locator Feature of OurPact
During my OurPact review, I determined that if you are worrying about your kid's visits to specific places, OurPact can give you coordinates to the place. It does not provide full location history but does a commendable job in pointing out the last known location of anyone you put under surveillance.
The geofencing feature permits the zone setting of a 200-meter radius. You can type an address and circle the map point to set the alert triggering zone. The locator will deliver instant alerts when your kid leaves or enter the pointed zone. It can also help you provides a pickup point when in need and find a lost device when enabled.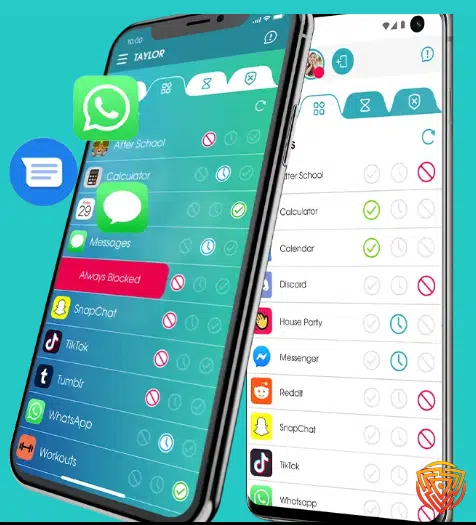 ---
Ease of Use
Next in my OurPact review, you will be taken through the app management. The dashboard can be clunky for the first timers, but after you use it regularly you learn to steer through various excerpts of the control panel. After setting, the first thing you will see is the name of the device with a picture if you have set one and an instant control button to allow or block access to the target device. So far in my OurPact review, I have not witnessed this off-the-shelf feature of access approval in any parental control app.
You will be indicated on the control panel every time your kid is active on the targeted device. If it's not the right time turn off the access. Moreover, the device's content is spread throughout the control panel and it is rather unsorted as compared to the organized dashboard of rival apps. However, the app gives optimum results as far as features are concerned.
The apps your child has downloaded on their phone automatically crowd the control panel randomly. Clicking a particular app in the "App Rule" section, you will be prompted to its detailed information, such as, time of usage, recorded age limit, and content screenshots. You can explore other contents of the device such as location, text blocking, and web filtering via the same control panel.
---
OurPact Set Up Process
During my OurPact review, I found that Setting up OurPact can be hectic but I will try to make it as simple as possible in this Oupact app review, so adhere to the below-mentioned steps.
For Android users
You must install the OurPact app on Windows PC for Android pairing
Use any browser to visit connect.OurPact.com except Edge or internet explorer as they do not enable the download.
After installing OurPact for Android launch the app from downloads.
Once you have installed the app by following the on-screen commands start pairing.
You will be taken to a new tab, click on "Pair", choose "Android" and hit "Start."
Login to your account that you can create for free through OurPact.com.
You will also have to install the app on your child's mobile through the Google play store.
Heads up, You must enable the two settings on your child's device as instructed by the on-screen guide,
The first one is, Go to "Setting" on the targeted device, and select, "About Phone" or "About Device."
Select " Software information" if you see one.
Find "Build number" and tap 7 times and you will get a confirmation message.
The second step is to enable USB Debugging, for that, go to "Settings"> select "Developer options"> toggle "USB debugging."
Now connect your children's phone to the computer via USB.
You will get instructions to " assign the device to a child or add a new one, select as per your requirement, and proceed.
Agree to the "I Consent" and the paring will start automatically on your child's device.
Wait for "Success" and start monitoring via the app's control account.
For iOs users
After following the above mention procedure for the download, select iOS in the paring window, connect iPhone via USB cable, and start.
Log in to your OurPact parental control account and follow the commands.
Disable "Find my iPhone" from your child's device.
Go to "settings"> select Apple ID>select Find my phone and turn it off.
You will receive a "Trust" prompt on the target device, accept and proceed.
Now you will be enabled to assign a device to your child or add a new one.
A new command will appear that is not included in the Android version.
You will be prompted to select "tamper-proofing" If you don't want your kid to remove the OurPact management profile from the mobile, select "yes".
A series of instructions will appear, follow all.
The device will be prepared automatically for configuration.
The device will restart.
After reboot, enter your child's device pin and unlock it.
The connection will be established and installed, now unlock the device again if asked.
A "remote management" screen will appear on the device's screen, select "Next".
After you see "Success" on the computer screen, unlink the device from the computer and you are set to take control.
In case, you don't have a computer, you can opt for OurPact Jr.
Download OurPact Jr. on the target device
Tap " Don't have a computer''
Sign in to your account and follow the instructions to set it up.
---
Software Performance
In the real world, parents prefer easy-to-set-up parental control tools, and it's certainly not one of those tools. I am adequately familiar with tech, but it took me around 30 minutes to just install and pair the device before testing. The intent of remote setup is also far-fetched with OurPact because you need a computer to set up an account and pair it with the target device via USB debugging. However, once the pairing is done you can access this cross-platform app from anywhere.
Moving further from the initial setup, you unlock the possibilities of efficacious surveillance. The features work brilliantly with the ability to sift unwanted content instantly. It's either text blocking, app monitoring, or website filtering, OurPact redefines the parental control tools. It's new for many users to schedule access to the device by just toggling the button and blocking text from instant messaging apps when needed. The addition of geofencing zones and coordinated pickup makes it an even better locator.
After my App Review Oupact Jr. is the one I admire the most because it gives your child an opportunity to learn self-control and be consistent with their routine. OurPact Jr. is an integrated app that can be downloaded from the OurPact parent account on your child's device. The usage of the device allows your kid to utilize the time you have permitted according to their respite.
They can play the scheduled time for a day to unlock the device, pause when they are done, and save the remaining allotted time for later use, you can see the pause/play from the control panel. There are some missing features such as phone call monitoring. I would also love the inclusion of Sim card tracking and keystroke control, still, it's a great app to use on a daily basis.
---
Compatibility of OurPact
My OurPact review has discovered that it has a variety of compatibility options with Android and iOs devices. As a cross-platform app, it can also be used with a combination of devices while paring or monitoring. The operating systems of compatible with OurPact are as follows.
It works with all iPhones, iPads, and iPod Touch that are installed with iOs version 12+
It works with all Android devices operating on the 4.1+ version.
---
OurPact Pricing
OurPact Plans and Pricing Overview:
OurPact has three paid plans, premium, and premium+.
OurPact Plus Plan
This plan costs you $1.99/ Month and can be billed monthly. You can get the following features in this plan.
Management of 10 Child Devices
Unlimited Manual Blocks
Unlimited Automated Block Schedules
App Scrambling Solution! (iOS)
Web Browser Blocking (Including Safari)
Premium Plan
OurPact costs $6.99 per month and $69.99 Annually in the Premium plan and offers the following features.
Can monitor around 20 devices
Unlimited Schedules
Screen Time Allowance
Unlimited blocks
App rule
Text blocking
App alerts
Website Blocks
Family Locator
Premium+ plan
OurPact costs $9.99 per month and $99.99 annually in this plan.
It unlocks Premium + features in addition to what's given in the Premium plan.
Periodic Screenshots View
View Category
View gallery
View on demand
Initial Vs. Renewal Rates:
Overall the monthly renewal rates are the same as per initial rates, however, if you are buying a yearly plan and after that you decide to opt for a monthly plan, you may feel a difference in price.
Comparison to Industry Standard:
In my OurPact review, I found that compared to the industry standard, this one is a low-budget option for most people, they are already offering a free version, and at the same time, they are also offering a very nominal option for just $1.99 per month.
Additional Costs:
There are no additional costs implied by the company.
Payment Options:
You can use any Visa, Master, or Amex Card to pay for your subscription, at the same time you can use Apple Pay and Gpay if you are using a mobile device.
Contract Terms:
There are no strict and unrealistic terms related to this subscription. You can simply opt for the subscription and try to go through the terms of service to be sure you are on the safe side.
Free Trial:
Yes, OurPact offers a free tier plan, you can use that one as long as you want to make sure this service is good for you and you are not wasting your money on some non-professional service.
OurPact free version is available with a 14-day trial, but it has some limitations. The free plan only offers the monitoring of 1 device and 5 manual blocks; however, it does permit Web blocking.
Refund Policy and Money-Back Guarantee:
As they are very heavy on trials and free versions, they do not offer and refund or money-back guarantee, so you have to be very sure when you are opting for this service.
Promotional Deals or Discounts:
OurPact pricing is very reasonable, so you can not expect some major discounts and promos from them, however, you can visit here to find any new discounts available.
---
Customer Support and Resources
How Responsive and Helpful Are They?
OurPact's customer support is not much of a deal as you can only contact them via email. On the official website, when you click on "Contact Us," you are directed to a page dedicated to generating emails. The page will ask for your email account, subject, and a brief of the problem. It also has a slot to upload any attachments but it's not enough.
The support team responds to you back within 7 days which can be upsetting. The social media pages such as Facebook, Instagram, and Twitter also don't operate actively to answer queries.
What Resources Are Available?
To compensate a drained customer support the website has discrete video tutorials and FAQs. These online demos and detailed answers on the FAQ page can be very helpful in resolving most of the issues.
---
Privacy and Security
Choosing OurPact parental control app is the best decision I have ever made. OurPact like many other parental control apps collect, uses, and shares your and your kid's personal information with a third party for the payment process, improving user experience and providing timely updates. In the privacy policy, the company clearly states that the data can be breached on the internet via third-party apps, however, they utilize Secure Socket Layer and password protections to avoid any mishap.
I haven't seen any data infringement cases while using or analyzing OurPact parental control app reviews of millions of families. Nonetheless, I would suggest the usage of the app after reading and complying with the privacy policy of the software.
---
Limitations and Drawbacks
I found during my OurPact Review that it is a good application but has drawbacks especially when you see in comparison. The app is fairly limited in its free trial features and only has 14 days while the competitors offer a good 30-day free trial. OurPact pricing is also expensive considering the functionalities it offers. Web filtering only permits adult content blocking and nothing more, the child is still prone to many suspicious websites.
The free trial does not offer text blocking, which is considered a spine of the application and the customer support is very flawed, not to mention the intimidating installation process which requires a good knowledge of tech. Furthermore, you are unable to track SIM cards, track call history, and record any audio which might be a dealbreaker for many users.
---
User Reviews and Testimonials
OurPact Testimonials on Trustpilot
On Trustpilot, the app has got an average rating but the problem users are facing is mainly on set up. The overall features come out good for some users but others think it does not work properly and takes time to set up.
OurPact Testimonials on Reddit
A user on Reddit said that "he really likes the Oupact app, especially the screen time limit". While comparing the apps, many users discussed the features of OurPact and their efficiency. Some users were having problems using OurPact on iPhone but overall the reviews were satisfactory.
---
Conclusion and Personal Recommendations to My OurPact Parental Control App Reviews
OurPact is a reasonably equipped app and may seem different than traditional apps. It has many competent features that not only help you track your kid's online activity but also help your kid get on track with schedule routine, screen time control, and compelling app rules.
The location zoning and alerts are persuasive to keep your kid in sight. I relished the use of the text-blocking feature and was able to get the best out of the View feature that gave me three separate screenshot schedules. The app is recommended for parents who want to monitor multiple devices but ensure to get a premium+ plan to get unrestricted access.
Personal Experience
The app is magical for me as I can control every activity of my boys on the internet. As boys are more familiar with tech I needed something that could give me better control. With OurPact I can block their messages or even limit the conversations on any app. I have also set up a web filtering approach to block unwanted web domains.
Screen limit is the best thing to use. As I have a paid version I can set unlimited schedules across the apps to limit the screen time. I always keep my sons away from the screen while in school, doing homework, or at dinner. The app interface is very user-friendly as It does not take much time to switch from one setting to another.
Finally, I have added some addresses of my son's friends in the family locator. The app gives me an alert when they enter that area or leave the school. I can always track the recent location of my sons so I have an added layer of safety with OurPact.
Who is this best for?
The app is very good for parents with children aged between 10-13 because they mostly explore the internet and are not much concerned with phone calls and message features.
Who is this not best for?
This app is not much serviceable for parents of teens between the age of 15-18 who are more susceptible to dubious communications as it does not offer call and message log tracking and is limited in web filtering.
OurPact Alternatives
Here are a few best alternatives to OurPact:
Rank
Software
Key Features
Pricing
My View
1.🥇
Qustodio
Time scheduling, Content filtering, Social monitoring
$49.46/year for 5 devices
Check Pricing
Best for Comprehensive Monitoring
Try For Free
Full Qustodio Review
2.🥈
Kaspersky Safe Kids
App management, Real-time alerts, GPS tracking
$14.99/year for 500 devices
Check Pricing
Best for Budget-Friendly Option
Try For Free
Full Kaspersky Safe Kids Review
3.🥉
Norton Family
Web monitoring, Time limits, Location tracking
$49.99/year for unlimited devices
Check Pricing
Best for Multi-Device Families
Try For Free
Full Norton Family Review Review
4
Net Nanny
Real-time alerts, Profanity masking, Screen time management
$39.99/year for 1 device
Check Pricing
Best for Profanity Monitoring
Try For Free
Full NetNanny Review Review
5
Bark
Text monitoring, Email monitoring, Social media monitoring
$9/month or $99/year for unlimited devices
Check Pricing
Best for Social Media & Email Monitoring
Try For Free
6
Mobicip
Internet filter, App blocker, Screen time limit
$49.99/year for 5 devices
Check Pricing
Best for Content Filtering
Try For Free
Full Mobicip Review Review
7
OurPact
Screen time management, App blocking, Family locator
Free to $6.99/month for 20 devices
Check Pricing
Best for Screen Time Management
Try For Free
Full OurPact Review
8
FamilyTime
Location tracking, Geofencing, Time limits
$27/year for 1 device
Check Pricing
Best for Location Tracking
Try For Free
Full Family Time App Review
9
MMGuardian
Call & SMS monitoring, Screen time management, App control
$3.99/month or $34.99/year for 1 device
Check Pricing
Best for Call & Text Monitoring
Try For Free
10
Screen Time
Time control, App control, Reward system
$6.99/month for 5 devices
Check Pricing
Best for Time Management
Try For Free
Final Words
The features of the app are undoubtedly excellent and can provide unhindered monitoring when used with an appropriate plan. There is not any money-back guarantee after using the 14-day trial so you might need to give heed to the demo videos and OurPact parental control app reviews to learn if it executes your requirement.
---
FAQs
 How much does OurPact cost?
OurPact has two paid plans, the premium version costs $6.99 per month and $69.99 Annually. The premium+ version will cost 9.99/month and 99.99 annually. 
 What is the OurPact app?
Oupact is a parental control app with multiple features to monitor children's online activities and locate family members remotely.
 Is OurPact safe?
Assuming the SSL and password protection it is totally safe to use, but may share some information with third-party apps. Read the privacy policy carefully before purchasing any plan. 
 Is OurPact App free?
No, OurPact is not free but has a 14-day trial offering a few features. 
How does OurPact work?
OurPact works remotely to surveil the online activities of kids. It needs a physical connection between the parent and target device to commence the installation process. 
That's All For Now;
We appreciate you reading our comprehensive OurPact Review. We appreciate your concern about keeping your digital life secure, and we hope the information we've provided has been useful. We welcome you to return for additional cybersecurity software news and evaluations to keep ahead of the digital curve. Please read the articles linked below for further information and perspectives. Consider your internet security carefully!