⏳ Are you in a hurry? Then here's your short Life 360 Reviews snapshot
Name: Life 360
Description: Life360 is a family safety app offering real-time location tracking, geofencing, emergency alerts, and driving reports. Keep loved ones safe, connected, and informed wherever they go.
Offer price: 4.99
Currency: $
Personal Summary Conclusion
Being a customer of Life360 Parental Control for more than 2 months, I can confidently say that it has been a game-changer for my family. Not only does it provide me with peace of mind knowing where my children are at all times, but it also allows me to set boundaries and restrictions on their phone usage. The app's intuitive interface and user-friendly features make it easy to navigate and customize settings according to my family's needs. Overall, Life360 Parental Control has been an invaluable tool in helping me keep my children safe in today's digital age.
🎛️ Complete control: Manage every device in your home from one app.
📱 Wide Compatibility: Works with iOS, Android.
🕵️ Geofence Tracking: You can get location alerts 
💤 Share location: Share instant location within the family group.
💼 Location tracking: Track location effectively. 
🔐 Privacy Focused: Committed to protecting your family's privacy.
📞 Customer Support: A dedicated support team is available for any technical issues.
💵 Flexible Pricing: Offers monthly and yearly subscription options.
🆓 Free Trial: A free version is available.
🎉 Promotional Deals: Click here for more promotional deals. 
Features & Functionality

Ease of Use

Performance & Reliability

Compatibility

Privacy & Security

Customization Options

Customer Support

Value for Money
Pros
Real-time location tracking ensures family members' safety and helps in emergencies.
Monitors driving habits, promoting safer behavior and reducing accidents.
 Convenient way for family members to confirm their well-being.
 Receive notifications for arrivals, departures, and safety alerts.
Cons
 Constant location sharing raises privacy issues.
 The app's tracking may drain phone batteries faster than usual.
Introduction to Life 360 App Reviews
In the ever-evolving digital era, Life 360 has positioned itself as a significant contender in the world of parental control applications, causing a surge in the number of Life 360 reviews by tech enthusiasts, parents, and guardians alike.
Developed with the primary objective of ensuring safety and security, the Life 360 app has become a popular tool in assisting families with monitoring their members' locations in real time. This powerful app has attracted worldwide attention, prompting discussions about its overall effectiveness, cost, and safety parameters.
Parental control apps like Life 360 are not just about tracking; they play an essential role in enhancing digital literacy and safety. Life 360 app reviews often emphasize its crucial role in creating a bridge of communication and trust between parents and their children, providing a sense of security and peace of mind.
It also offers parents an opportunity to educate their children about the importance of responsible digital usage. However, like any other app, it has its pros and cons that must be thoroughly evaluated before implementation.
In the year 2023, Life 360 has made some exciting updates, leading to a fresh wave of Life 360 reviews 2023. In our comprehensive analysis, I will delve into various aspects of the application and everything you need to know about this software. This Life 360 review aims to provide you with a holistic understanding of the app, helping you make an informed decision about whether or not Life 360 is the right choice for your family's needs.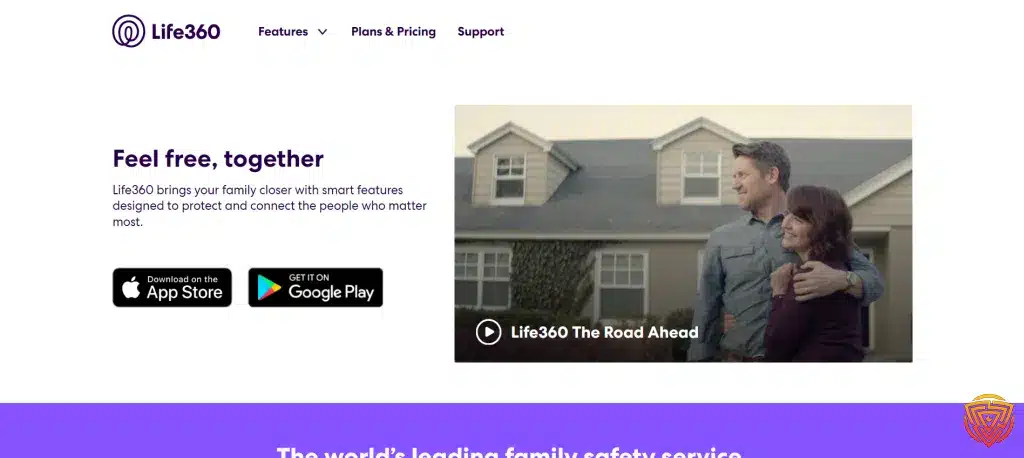 ---
Overview of Life360
Life 360 is a well-known application developed by Life 360 Inc. in 2008. It was designed with the mission to help families stay connected in our modern, fast-paced world. Through years of continuous development and enhancements, it has gained recognition as one of the leading location-sharing and safety applications worldwide.
At its core, Life 360 is a location-sharing platform, that allows families to keep tabs on each other's whereabouts. It goes beyond simple tracking by offering a bundle of features that promote safety and connectivity. The app includes useful functionalities such as real-time location tracking, geo-fencing, and an emergency alert system.
What's really unique about Life 360 is its ability to create a private network for families. It helps families stay connected not just physically, but also emotionally, promoting communication and sharing among its members. That's the broad-strokes view of Life 360, and we'll dig more into the specifics in the following sections.
---
Features and Functionality
Next in my Life 360 Review, let's take a deep dive into the features and functionalities of Life 360 that make it an effective parental control and location-tracking application.
Real-Time Location Tracking: At the heart of Life 360 lies its real-time location tracking feature. This enables users to track the current location of family members who are part of their 'circle'. You can view the whereabouts of your loved ones on a map, thus ensuring their safety and security.
Geo-Fencing: This feature allows you to set up 'safe zones' – such as home, school, or a friend's house. Whenever a family member enters or leaves these zones, the app sends an alert to the other members. It's an excellent tool for parents who wish to keep an eye on their kids' movements without constant manual monitoring.
Check-In and SOS: Life 360 provides a one-tap check-in feature that allows family members to share their location instantly. In contrast, the SOS feature sends an emergency alert with the location to all family members when activated. This feature can be a lifesaver in a dangerous situation.
Driving Reports: Life 360 offers 'Driving Reports' that provide insights into each member's driving behavior. This feature includes data on speed, phone usage during the drive, hard braking, and rapid acceleration. It's a handy tool, especially for parents with teenage drivers.
Private Family Network: Life 360 isn't just about tracking; it's about connectivity. The app's channels feature creates a private social network for your family. You can share check-ins, messages, and even photos with each other, strengthening the bond between family members.
Crash Detection: A unique feature that Life 360 offers is Crash Detection. If the app detects that you've been in a car accident, it automatically sends a notification to your family members, providing them with your exact location.
These features, combined, make Life 360 more than just a location-sharing app. It is a comprehensive family safety tool that ensures connectivity, security, and peace of mind.
---
Ease of Use
When it comes to the user interface and experience, Life 360 has put in significant effort to make it as seamless as possible. This is a crucial aspect that I've noted in various Life 360 reviews. As software designed for families, it's important for it to be easy to navigate for people of all tech-skill levels.
Setting up Life 360 is simple. You start by creating a 'circle' – a private group for your family. Once you've invited members to join your circle via their phone numbers, you can immediately start viewing their locations. The app also allows you to easily set up and manage 'safe zones' and customize your alert preferences.
The interface itself is clean and intuitive. The primary feature – the location map – is front and center, making it simple for parents to check on their family members. The check-in, SOS, and other features are also easily accessible, contributing to the overall ease of use.
Furthermore, despite the comprehensive nature of features like 'Driving Reports' and 'Crash Detection,' Life 360 has made it simple to understand and use these tools. Parents can easily check driving scores and be notified of any detected crashes without any technical hassle.
So, the overall user experience of Life 360 appears to be designed with the goal of making the app accessible to a wide range of users, regardless of their technical prowess. Life 360 seems to have struck a balance between offering advanced features and maintaining a user-friendly interface. "Is Life 360 worth it?" becomes a relatively easy question to answer when the ease of use is factored in alongside its robust feature set.
---
Setup Process of Life 360
Let's keep it streamlined. Here's the setup process for Life 360, considering its ease of use, accessibility, and costs.
Firstly, download Life 360 from your respective app store, whether you're on Android or iOS. Open the app and sign up using your phone number, which will be verified via a code sent to you.

Once you're signed up, you create what Life 360 calls a 'circle'. This is essentially your private group, usually made up of your family members. You can invite people to join your circle using their phone numbers, making it simple and efficient.

The next step is setting up your preferences. You can create 'safe zones', customize alert settings, and choose the features you wish to use. This includes options like 'Driving Reports' and 'Crash Detection', the latter being part of the paid plan.
Overall, setting up Life 360 is quick and easy. While there can be a learning curve when customizing certain features, the app's user-friendly design generally ensures a smooth setup process. As always, weigh the pros and cons of Life 360, and compare it with alternatives before making a decision.
---
Software Performance
When it comes to assessing the performance of Life 360, we must look at how it performs in real-world scenarios. This includes the app's monitoring capabilities, the effectiveness of its features, and user feedback mentioned in Life 360 app reviews.
Life 360's primary feature – real-time location tracking – performs quite effectively. Users have reported that the app provides accurate and timely location data. The geo-fencing feature also works well, sending alerts promptly when a family member enters or leaves a designated zone.
As per several Life 360 reviews in 2023, the check-in and SOS features have proved to be extremely useful and reliable. Users appreciate the peace of mind these features provide, knowing they can easily share their location or call for help in emergency situations.
The app's performance extends beyond safety features. The private family network, a unique feature of Life 360, has been praised for fostering connectivity and communication among family members. Users have enjoyed sharing check-ins, messages, and pictures within their circle.
However, it's not all perfect. I have found that, and also a commonly mentioned downside in various Life 360 reviews, is the app's impact on battery life due to constant location tracking. This is a challenge for real-time tracking apps, and Life 360 is no exception. But considering the safety benefits, many users find this trade-off acceptable.
The question "Is Life 360 safe?" is a key consideration for many when weighing the pros and cons of Life 360 and deciding whether the cost is worth it.
The software's performance will also depend on individual needs and usage. For some, the basic location tracking offered in the free version might be sufficient. For others, the added features in the paid plan like 'Crash Detection' might be necessary.
---
Compatibility of Life360
When considering Life 360, an important factor is its compatibility with various devices and operating systems. I've noted this aspect in several Life 360 feedbacks and Life 360 reviews, and I can confirm that Life 360 has broad compatibility, making it accessible to a wide range of users.
Primarily, Life 360 is available for both major mobile operating systems: Android and iOS. This means you can use it on your Android smartphones, tablets, iPhones, and iPads. Life 360 supports the most recent versions of these operating systems and is frequently updated to ensure compatibility with new OS updates.
Apart from mobile devices, Life 360 also supports smartwatches running Wear OS by Google and Apple Watch. This allows for easy location sharing and check-ins right from your wrist.
What's more, the location of your family members can be viewed from any web browser, enhancing the flexibility of monitoring. This means even if you're on a computer, you can log in to Life 360's website and stay connected with your family.
In terms of compatibility, it's important to note that the full feature set might vary slightly depending on the device and its operating system. Certain features might be exclusive to a particular platform. However, the core functionalities, including real-time location tracking, geo-fencing, and emergency alerts, are available across all supported devices.
---
Life360 Pricing
Plans Overview:
Understanding Life 360's pricing structure is vital when determining whether this app is the right fit for you and your family. In my Life 360 review i have discovered that there are both free and paid versions of the software, catering to a variety of budget and feature needs. Let's thoroughly compare life360 free vs paid versions.
The free version of Life 360 includes basic features such as real-time location sharing, limited geo-fencing capabilities, and the creation of a private family network.
For more comprehensive coverage, Life 360 offers two paid tiers – Plus and Driver Protect. Now let's talk about how much is Life 360 a month and how much is Life 360 a year with respect to cost. The Plus version adds unlimited place alerts (geo-fencing), 30 days of location history, and priority customer support. The Driver Protect plan further includes driving reports, crash detection, and roadside assistance.
Life 360 app cost plans are subscription-based, with the option to pay monthly or annually, which can result in savings. The cost can vary depending on your region, so it's recommended to check Life 360's website or app for the most accurate pricing.
Initial Vs. Renewal Rates:
There is no difference between the initial vs renewal prices as the company offers the same prices for both initial rates and the renewal rates.
Comparison to Industry Standard:
When comparing Life 360 with industry alternatives, it offers a similar pricing structure you will also pay almost the same life360 UK cost if you are using it in that region. For example, when considering 'Life 360 vs Famisafe' or 'Verizon Smart Family vs Life 360', you'll find that these apps also offer free versions with basic tracking capabilities, and paid versions for advanced features.
Additional Costs:
There are no additional costs attached to the service, you can just opt for the service and that's all, you don't have to add new add-ons to get things going.
Payment Options:
You can use your Visa, Master, or JCB card. You can also pay with your PayPal or Gpay account.
Contract Terms:
There are no hard and fast contract terms, you can easily get through the contract if you avoid abusing the service.
Free Trial:
Life 360 offers a 7-day free trial, so that you can get through the features and functionality of the app.
Refund Policy and Money-Back Guarantee:
Unfortunately, there are no refunds available for this service, you have to be sure before you opt for the service.
Promotional Deals or Discounts:
There are many promo codes available, you can check the latest promo codes to get a discounted price.
---
Customer Support & Resources
How Responsive and Helpful Are They?
The quality of customer support is an important aspect of any service, and Life 360 is no exception. A deep dive into Life 360 reviews reveals a mix of user experiences with Life 360's customer support.
One of Life 360's key support resources is its comprehensive Help Center so you can complaint initially anytime. It covers a wide array of topics from 'getting started' guides to troubleshooting tips, making it a valuable resource for users who prefer self-service.
Response time is very good and the staff is reasonable, they can quickly understand your problem and give you the right solutions in no time.
In terms of responsiveness and effectiveness, while most users report satisfactory experiences, there have been instances where customers have faced delays in response times. These instances, however, seem to be exceptions rather than the rule.
What Resources Are Available?
Users can also initial complaints to Life 360's customer support directly through the app or via email. Responses from the support team generally receive positive feedback. Plus, subscribers enjoy priority customer support, which ensures faster response times to their queries and concerns.
Life 360 also has a presence on several social media platforms. They often use these channels to provide updates, respond to general queries, and engage with their user community. This added layer of communication enhances their accessibility, making it easier for users to reach out.
In general, the level of support you get may also depend on whether you're using the free version or a paid plan. The latter tends to offer a more immediate response, given its 'priority support' feature.
---
Privacy and Security
Privacy and security are paramount when using any app that involves sharing personal data. With Life 360, the focus is even more pronounced given its function as a family locator app. Analysis of the app's privacy policy and data handling practices is a crucial aspect of understanding its commitment to user privacy.
According to Life 360's privacy policy, they collect and use personal information for the purpose of providing and improving their services. This includes information like your location data, which is integral to the app's core functions. However, they assure users that they do not sell personal data to advertisers.
Life 360's security measures are also designed to protect users' data. They use encryption and other security technologies to ensure the data transmitted through the app is secure. Despite these assurances, some Life 360 app reviews have raised concerns about the app's data privacy. These mainly stem from the inherent nature of location-sharing apps and not necessarily from the app's specific practices.
With regard to child privacy, Life 360 ensures that children under the age of 13 are not allowed to use the service without parental consent. This consent is gained during the setup process when adding members to a circle. However, it's worth noting that some parents and children might feel uncomfortable with the level of location tracking that Life 360 entails. It's important for parents to have open conversations with their children about the use of such apps and establish trust.
---
Limitations and Drawbacks
While Life 360 offers a host of features that can provide peace of mind for families, it's important to discuss the limitations and drawbacks as well, based on user feedback from Life 360 reviews.
One of the most commonly mentioned issues is the impact on a device's battery life. Life 360, by design, uses real-time location tracking which can be battery-intensive. This is not a unique issue to Life 360; most apps with similar functionality would impact battery life to some extent. However, it is a factor to consider if your device struggles with maintaining a charge throughout the day.
Another area that some users have voiced concerns about is the precision of location tracking. While generally accurate, there can be instances where the reported location can be slightly off. Factors like GPS signal strength and availability can affect this.
While Life 360 offers a free version of its app, some users have noted that the most beneficial features require a paid subscription. For instance, the ability to access 30 days of location history, unlimited place alerts, and emergency roadside assistance are all part of the paid plans. While these pricing tiers offer valuable additions, some families may find the cost prohibitive.
Finally, there are privacy considerations. While Life 360 maintains a stringent privacy policy and uses encryption technologies to protect user data, the very nature of a tracking app might not sit comfortably with all family members, particularly teenagers who might feel their independence is being undermined.
These limitations don't necessarily negate the value of Life 360's service, but they are worth considering when making a decision about whether this is the right app for your family's needs. Understanding these potential drawbacks can help manage expectations and lead to more informed decisions.
---
User Life 360 Reviews and Testimonials
Diving into specific platforms can give us more targeted insights into users' experiences with Life 360. On TrustPilot and Reddit, Life 360 app reviews shed light on how the app is used and if is life360 safe, and perceived by a wide range of users.
Life 360 on Trustpilot
Life 360 feedback on TrustPilot has been mixed. Many users commend the app's real-time location tracking and safety features, noting that these provide peace of mind when it comes to their family's safety. However, some users have expressed dissatisfaction with the app's impact on their device's battery life, citing this as a significant drawback.
Life 360 on Reddit
The tone of these discussions varies, with many parents appreciating the app's ability to keep them informed about their children's whereabouts, while some teens express their discomfort with the level of monitoring the app allows.
A recurring theme in the discussions is the balance between safety and privacy. Some users argue that while the app offers a certain level of safety, it can be perceived as invasive by children, particularly teenagers, potentially straining family relationships.
Overall, Life 360 seems to be a reliable service that offers families an extra layer of safety and is even better appreciated than Kidsguard Pro for Android in some reviews. It's crucial to have open conversations about the app's use and to respect each family member's comfort level when it comes to privacy. Life 360 Reviews from TrustPilot and Reddit discussions underscore the importance of this balance.
---
Conclusion and Personal Recommendation to my Life 360 Review
After reviewing Life 360 in-depth and considering various Life 360 app reviews, we've uncovered both its strengths and limitations. Life 360 offers a comprehensive suite of location-tracking and safety features that provide peace of mind for many families. However, like any technology, it's not without its drawbacks, including its impact on a device's battery life, occasional inaccuracies in location tracking, and potential privacy concerns.
Personal Experience
As a parent of two children, I acknowledge the potential benefits Life 360 brings to the table. It provides a layer of security, knowing I can easily check where my children are, especially when they're out exploring the world independently. However, I recognize the importance of open and respectful conversations about using such apps to ensure everyone involved is comfortable.
Whom is this best for?
Life 360 is best for families with younger or teenage children who are starting to venture out more on their own. It's particularly helpful for parents who work full-time and want reassurance that their children have safely reached school or other locations. Life 360's emergency features, such as Crash Detection and Emergency SOS (available in paid plans), offer additional peace of mind in potential crisis situations.
Whom is this not best for?
Life 360 may not be the best fit for families whose children feel their privacy could be infringed upon. The software might also be less suitable for those concerned about the battery drain on their devices caused by continuous location tracking.
So, Life 360's worth greatly depends on your family's specific needs, expectations, and comfort levels. It's crucial to balance the benefits of added safety with respecting individual privacy preferences and concerns.
Life 360 Alternatives
While Life 360 offers a comprehensive set of features, it may not be the perfect fit for everyone. Here are some best Life360 alternative apps you may consider:
Rank
Software
Key Features
Pricing
My View
1.🥇
Qustodio
Time scheduling, Content filtering, Social monitoring
$49.46/year for 5 devices
Check Pricing
Best for Comprehensive Monitoring
Try For Free
Full Qustodio Review
2.🥈
Kaspersky Safe Kids
App management, Real-time alerts, GPS tracking
$14.99/year for 500 devices
Check Pricing
Best for Budget-Friendly Option
Try For Free
Full Kaspersky Safe Kids Review
3.🥉
Norton Family
Web monitoring, Time limits, Location tracking
$49.99/year for unlimited devices
Check Pricing
Best for Multi-Device Families
Try For Free
Full Norton Family Review Review
4
Net Nanny
Real-time alerts, Profanity masking, Screen time management
$39.99/year for 1 device
Check Pricing
Best for Profanity Monitoring
Try For Free
Full NetNanny Review Review
5
Bark
Text monitoring, Email monitoring, Social media monitoring
$9/month or $99/year for unlimited devices
Check Pricing
Best for Social Media & Email Monitoring
Try For Free
6
Mobicip
Internet filter, App blocker, Screen time limit
$49.99/year for 5 devices
Check Pricing
Best for Content Filtering
Try For Free
Full Mobicip Review Review
7
OurPact
Screen time management, App blocking, Family locator
Free to $6.99/month for 20 devices
Check Pricing
Best for Screen Time Management
Try For Free
Full OurPact Review
8
FamilyTime
Location tracking, Geofencing, Time limits
$27/year for 1 device
Check Pricing
Best for Location Tracking
Try For Free
Full Family Time App Review
9
MMGuardian
Call & SMS monitoring, Screen time management, App control
$3.99/month or $34.99/year for 1 device
Check Pricing
Best for Call & Text Monitoring
Try For Free
10
Screen Time
Time control, App control, Reward system
$6.99/month for 5 devices
Check Pricing
Best for Time Management
Try For Free
My Final Word
This in-depth look at Life 360 and its alternatives provides a comprehensive overview to assist you in making an informed decision about the best parental control and location-tracking app for your family. However, it's crucial to remember that every family is unique, and what works well for one may not suit another.
As such, I strongly encourage you to do your own due diligence. knowing how much does life 360 costs will be helpful forehead. Explore the features of each app, read more Life 360 reviews, and consider your family's unique needs and comfort levels. Most importantly, make the most of the free trial periods, refund policies, or money-back guarantees that many of these apps offer. This way, you can test the software in your real-life circumstances, helping you to make a decision that best aligns with your family's safety, privacy, and peace of mind.
Remember, technology is a tool, and the best way to ensure its benefits is to use it wisely and considerately.
---
FAQs
Is Life 360 app free to use?
Yes, Life 360 offers a free version with basic tracking features. However, for access to advanced features, they have paid subscription plans.
How accurate is the location tracking in Life 360?
Life 360's location tracking is generally very accurate, often within a few yards. However, it can sometimes vary depending on the GPS signal strength and other factors.
Can Life 360 run on multiple devices?
Yes, Life 360 can be installed and run on multiple devices. Each family member can have the app installed on their device, allowing for effective tracking and communication.
Is there a limit to the number of locations I can set in Life 360?
No, there is no limit. You can set as many locations (known as 'Places' in the app) as you want, such as home, school, work, etc.
Can I turn off location sharing in Life 360?
Yes, you can pause location sharing in Life 360. However, doing so might limit some functionalities of the app.
That's All For Now;
We appreciate you taking the time to read our in-depth Life 360 Review. We understand your concern about the safety of your digital life, and we hope the information we've provided has been helpful. We invite you to return for additional cybersecurity software news and evaluations to keep you ahead of the digital curve. For further information and opinions, please see the articles linked below. Take your internet security seriously!